Make money buying gold from your customers!
Make money buying and selling gold. Add a gold purchasing service to your existing business and earn substantial additional revenue. Purchase gold from your customers and mail it to us! We'll teach you everything and provide you with a startup marketing kit. Full training is provided! It's easy!!
NOTE: To partner with us, you MUST have a physical location.
The one-product payday loan company, check casher, car title loan business, tax service... doesn't make much sense in this economic environment. You've got to increase your product offerings, add new revenue streams, and get more customers into your store.
To add a new profit stream to your existing business, the last thing you want to do is suffer extensive learning curves and employee training. Additionally, you don't want to endure significant startup costs and capital expenditures. Finally, you want quick return of your time, capital and investment.
Our "Scrap Gold Program" achieves all this and more!
Increase your profits. Bring new business into your store and turn your customer's gold and silver jewelry into cash!
The essence of our Gold Program is for you to purchase gold and silver jewelry from your customers, Fedex it to us, and receive your funds within 5 business days.
The rationale for the scrap gold business is based on the fact that our economy has taken a major hit that has our typical customer on the ropes. They need cash; quick! They'll hawk their car, get a payday loan, pawn their gun, and sell their jewelry; their GOLD & SILVER JEWELRY.
Let our gold purchasing partner show you how to do this at a significant profit!
Comprehensive Training Included
We have partnered with a team of experts in the field of gold melting and testing with 35 years experience.
Training is in 1 easy step. All training is provided via webinar and tele-conference. Here's how it works:
An 800# for help and support
A dedicated web site with today's gold and siver prices provided by an independent resource.
A Marketing/License Agreement
Very little space is required.
We'll provide all the equipment and supplies necessary to purchase gold from your clients.
All equipment can be placed in a 3x5 inch file card box.
A testing kit will include:

Scale
Testing acids for 10K 12K 14K 18K and 22K as well as silver.
Magnet
Stone
An initial starter kit containg marketing materials (English and Spanish) to get started is included

Once training materials are received, our partner will schedule a webinar and show you and all your employees live via the internet and teleconference how to properly test and purchase your gold.
We provide marketing materials to assist you in growing your gold purchases.
These marketing materials consist of the following:
A 12x12 inch full color sign in English and Spanish
Customer handouts (starter kit)
Additional signs and banners may be ordered.
What You Do
You market your new scrap gold buying service in your store/physical location, then simply weigh and buy the gold and ship it to us.
The price we post at the dedicated web site is the recommended price that the gold is to be purchased at. If you offer a lower price, you will make more but may cause the customer to shop. If you offer too much, you'll lose revenue. Also, if you donít pay enough, the customer will shop. Out price point is recommended BUT it is YOUR business to operate as you please. It's based on competitive industry standard pricing.
These prices are based on the premier gold pricing mechanism; Kitco.com You can easily check these prices daily at Kitco.com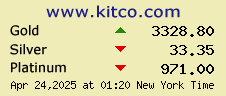 (Refresh this page to get the latest Kitco gold quote) or at the dedicated web site we will give you access to after your training.
Shipping costs are absorbed by us. We pay for shipping, insurance and pickup at your location via Fedex.
Your Total Cost?
A one-time $9.95 setup fee and a one-time $75 fee for training and supplies. The $75.00 fee is deducted from the proceeds of your first scrap gold shipment to us. Again, this $75.00 fee is one-time. Your total fees to us over the life time of your relationship with us? $84.95. ($9.95 now and $75.00 deducted from your first gold shipment to us.)
What We Do
We get the gold you ship to us melted. We test it (just like we teach you to do), we weigh the gold, and we pay you based on the final test. IMPORTANT: Unlike other scrap gold buyers, if our test results differ from yours, we return the pieces you send us. This provides your Team with the opportunity to re-test the piece for training in-house.
We provide continuing training for you and all your employees via webinars and phone support as long as you remain with our program.
We pay 92% on gold based on the price at the time of processing. We pay 85% on silver based on the price at the time of processing. We pay via check or ACH within 5 business days.
Regarding any licensing or permits, each state/province may have its own regulations. Typically this is simply a 2nd hand dealers license or a "precious metals License" which is simple to get. Some states require certified scales or hold times... Ultimately you are responsible for your licensing although we can point you in the right direction. For example, in California the fee is $195.00 plus a live scan fingerprint fee of approximately $20.00. We can help you with licensing.
********************************************************
(Refresh this page to get the latest Kitco gold quote)

| | |
| --- | --- |
| Enter Gold Price: | $ |
| Select Unit of Weight: | |

Enter Weight:
Gold Purity
Troy Ounces of
.999 Gold
Melt Value
10Kt
0
$0.00
14Kt
0
$0.00
18Kt
0
$0.00
22Kt
0
$0.00
24Kt
0
$0.00
Total Value:
$0.00

These prices are an estimate. Actual market price will dictate your returns.
********************************************************
What All This Costs You
A one-time $9.95 setup fee. Then a $75.00 one-time materials and training fee deducted from the proceeds of your FIRST gold shipment to us. There are zero additional costs. There are no recurring costs. NOTE: you will need to replenish your gold and silver testing materials eventually. The good news is that we'll gladly send you additional testing supplies as needed at no additional cost to you. We simply need 10 days notice for shipping. You may need additional marketing materials as well; another good thing! Again, we supply an initial starter kit, including marketing supplies, as part of our $9.95 one-time setup fee and one-time $75 materials and training fee deducted from your first gold shipment to us.
Trihouse Enterprises, Inc.
601 East Charleston Blvd
Suite 100
Las Vegas, Nevada USA 89104
702-208-6736 Office